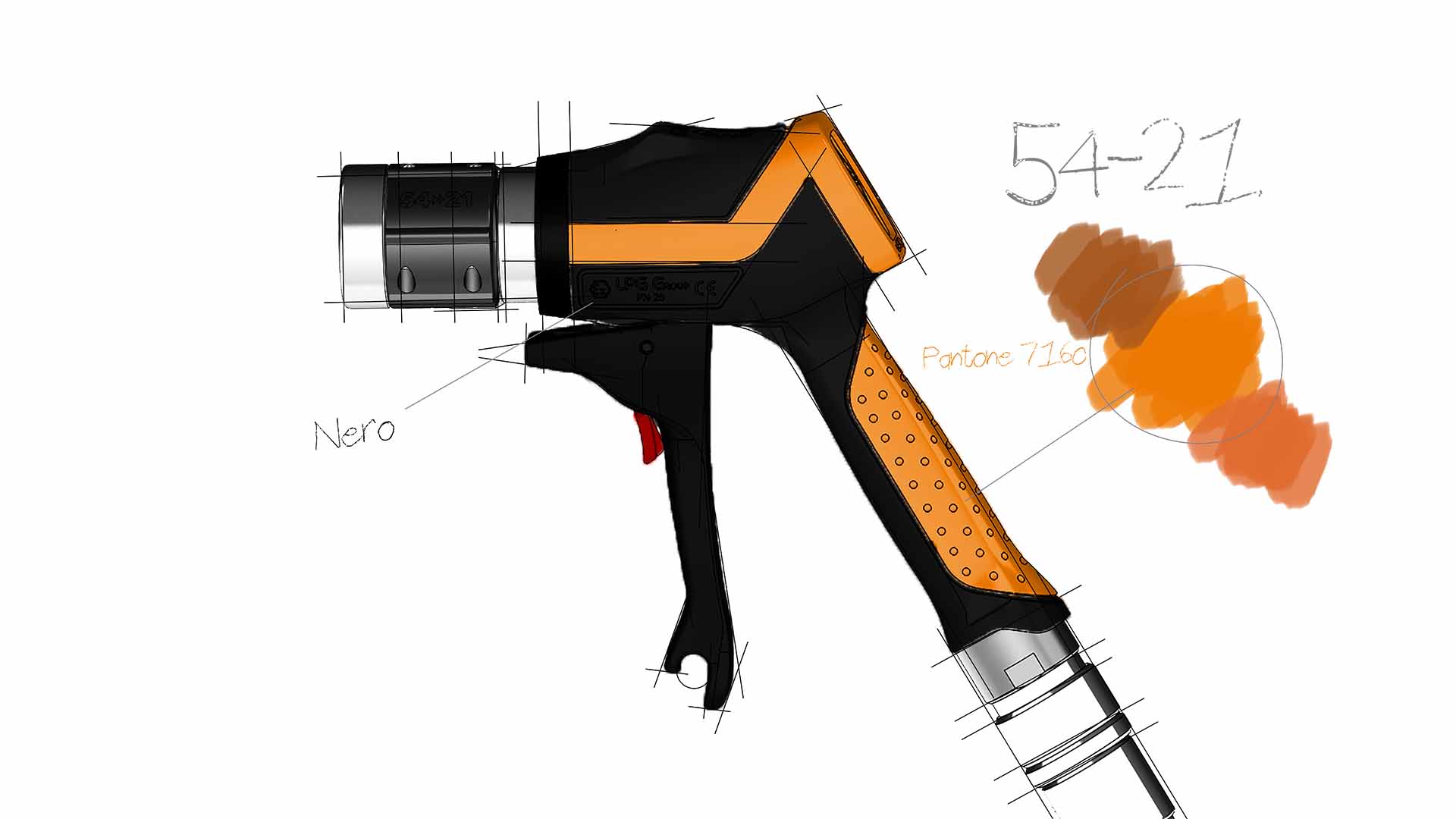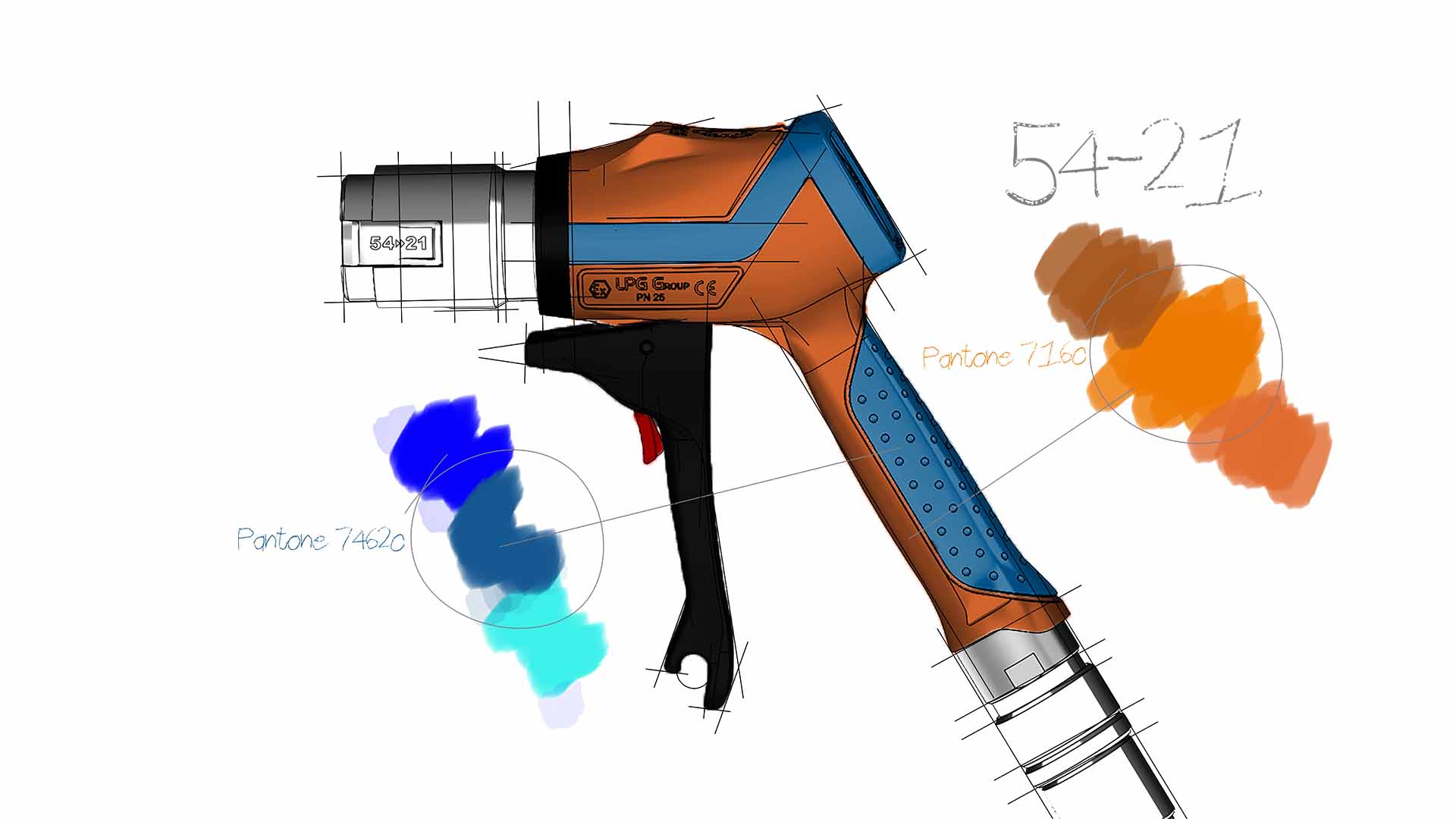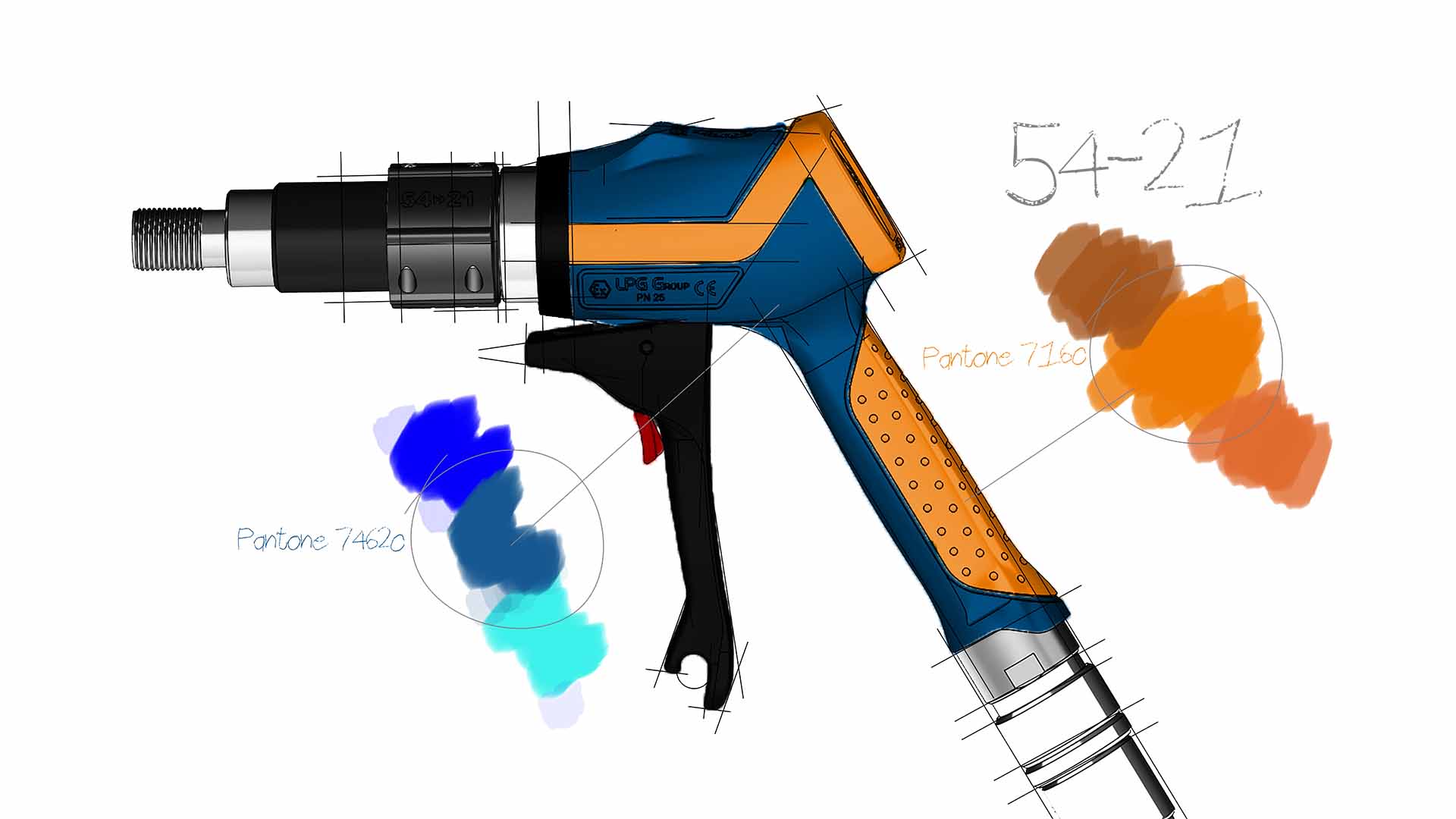 Italia Dish 54-21 LPG Group
Santo Domingo 54-21 LPG Group
LPG GROUP PRESENTS
LPG 54>>21 SERIES
The new way to build nozzles and pullaways
Technology
Highest certified and patented construction technology
Ergonomic
Ergonomic mission
Sustainable
Materials recycling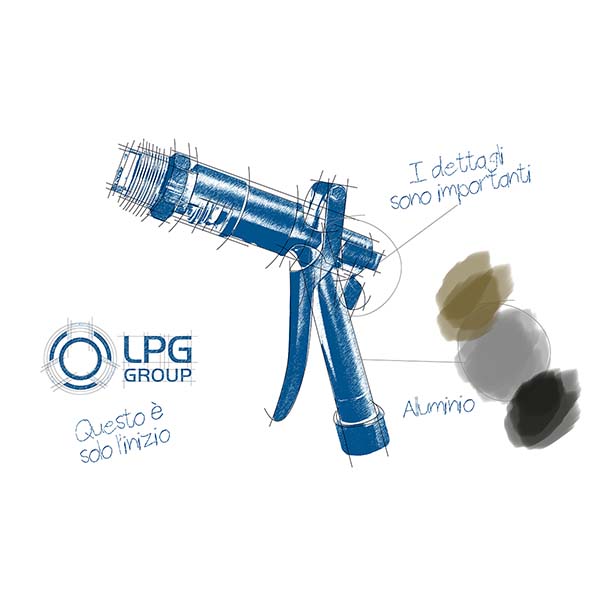 Simulazione disegno tecnico 54-21 LPG Group
Simulazione disegno tecnico Epoca 54-21 LPG Group
The New 54>>21
The company history? Simple!
1954: first patent in the world for LPG nozzle
2021: latest patent
That's who we are, in the name of new products there is our story.
This is the concept…
Italian Dish 54-21 LPG Group
Technological
Co-molded steel nozzle body in plastic material. The material chosen for the construction of the sleeve is inspired by those used in the aeronautical sector.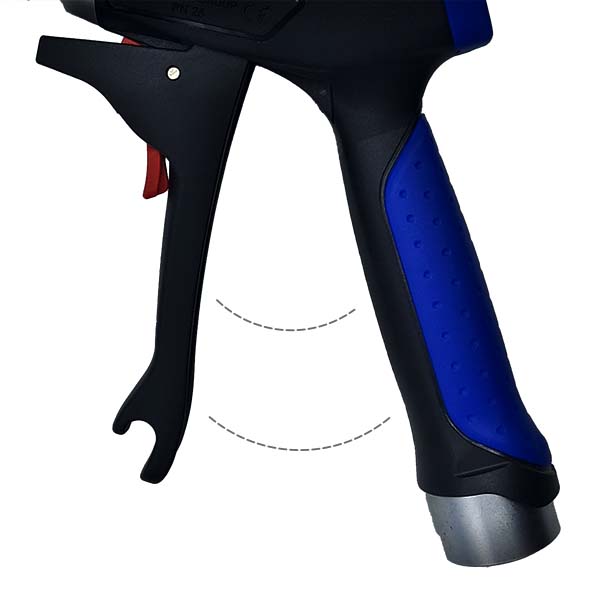 Ergonomic
Designed to be hooked up to refuel the car and release it using one hand.
The small opening radius of the lever is also suitable for those with a small hand.
Resistant
Built to withstand falls.
The lid is covered with rubbery material to protect the nozzle from accidental falls.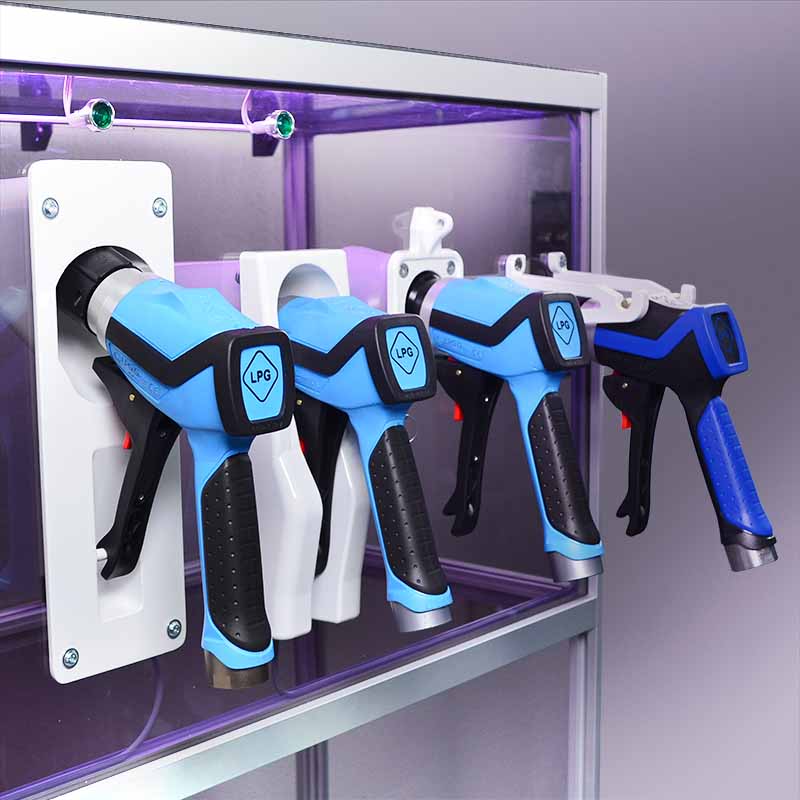 Compatible
Nozzles adaptable to all kind of dispenser holders on the market.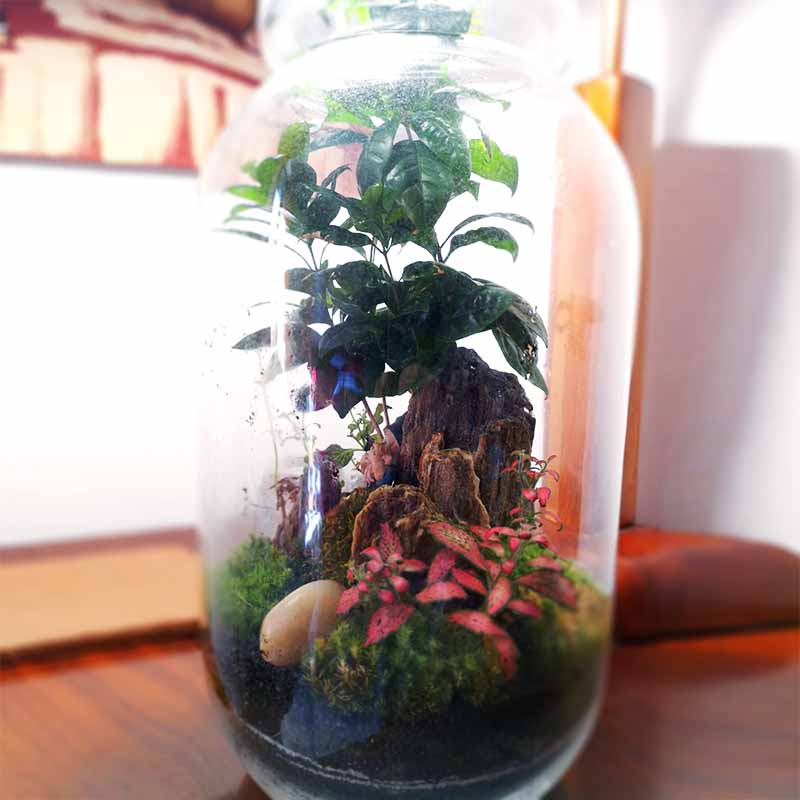 Sustainable
All materials, duly separated, can be recycled.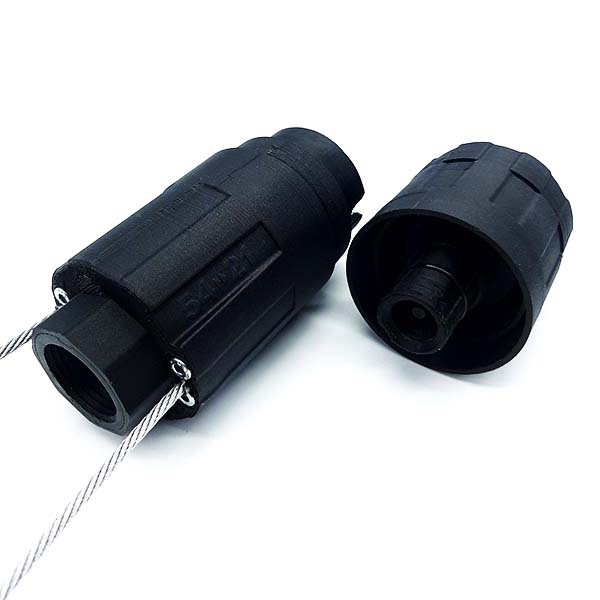 Pullaway
Everything is easier with the new pullaway 54>>21.
Coming soon our new project… Hydrogen nozzle